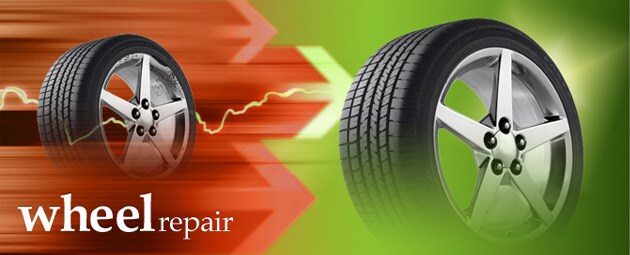 Sometimes we can't avoid that pothole or curb. Stuff happens.

If your rim or wheel has been scratched or dented, the folks at South Charlotte Collision Center can help! The certified repair technicians at South Charlotte Collision Center have years of experience repairing and replacing alloy wheels, chrome aftermarket rims, and of course, OEM wheels.
Our service center follows a
Safety First
policy to help protect you and your family on the busy streets of Charlotte. We'll do everything in our power to repair your current wheel or rim, but depending on how badly it's been damaged, we may need to replace it. A compromised rim / wheel will create excess vibrations and added stress on important suspension components, putting you and your family at risk.
To learn more about our Charlotte auto body repair shop and the services that we provide, please stop by our convenient location at 10725 Pineville Rd today! Along with offering rim and
wheel repair in Charlotte
, we also offer
insurance repair
,
dent repair
,
car glass repair
, and much more. Our auto body shop can work on your BMW, Honda, Volvo, Audi, Kia, and everything in between!